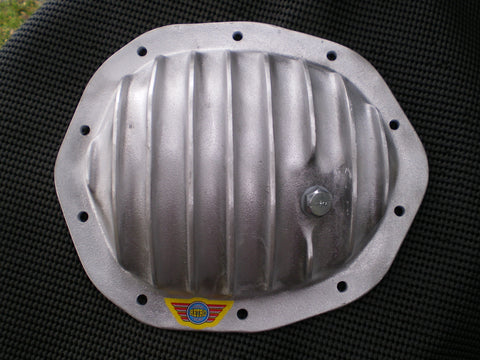 Holden V8 10 Bolt Salisbury diff cover for HQ, HJ, HX, HZ, WB. UnPolished Aluminium
Cast aluminum UnPolished diff cover will suit the Australian only 10 bolt Salisbury differential used in most Holden V8's from HQ to WB Holden and early V8 Commodores.
OPTION. to add to your shopping cart 
GK 03 Gasket and bolt kit                
I have the 10 bolt Salisbury cover for the US only diff which was in the early HK to Hg V8 Holdens and the Comaros PN DC 10
Hand cast in Australia using accurate match-for-match molds.
Shipping Aust-wide, NZ, US and Canada.
(DC 03)