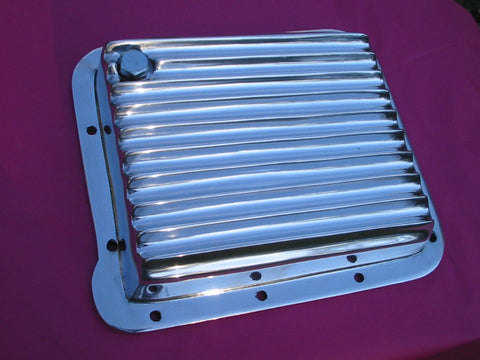 Ford C4 Transmission pan Polished Aluminium
Fit all ford C4 transmission pan, cast Polished aluminium.
This is for the trans pan with the dip stick that comes out of the actual gear box.
For gear boxes that have the dip stick going through the side of the trans pan I have an adapter also available Part Number: TC 02.
Hand cast in Australia using accurate match-for-match molds.
Shipping Aust-wide, NZ and US and Canada.
 (TCP 01)